Mar 23, 2023
Excellent Services
We called "2 Dump It" and were able to get a rubber tired dumpster delivered the very next day! The lady in the office (Jill) was very pleasant and explained and answered all of our questions. The gentleman who delivered our rental was great and so adept at unloading and parking the dumpster… very respectful and careful of our driveway and yard. He also called us 30 minutes prior to delivery time.
When it was pickup day we once again had a fantastic driver.... very, very pleasant and efficient! We would heartily recommend this company and each of those who helped us make our clean-out project a huge success! We will definitely call them when we need their services!
Mar 24, 2022
Excellent Company
Delivery City:
High Ridge, MO
Excellent company to deal with for our dumpster needs. Would highly recommend.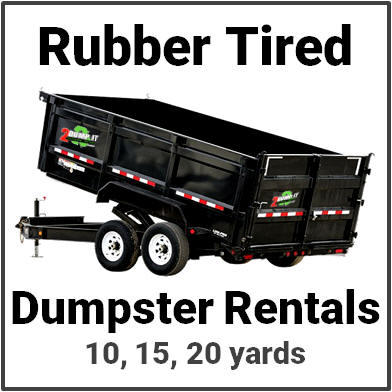 Rubber Tired Dumpster Rentals (RTD): 10, 15, 20 Yard Driveway Safe Dumpsters
Roll Off Dumpster Rentals (ROD): 10, 20 30 40 Yard Roll Off Dumpsters
Roofing Dumpster Rentals:  10, 15 Yard Roofing Dumpsters – Driveway Safe – NO Permits Required
Excavating Services: Site Prep, Demolition, Land Clearing, Grading and Digging, Drainage Systems, Storm Cleanup
Concrete Services: Driveways, Patios, Floors, Short Walls, Stamped & Stained Finishes